---
Reading Space: The Common Room
2021-2022
Exhibition Design, Interior Design, Curation, Public Programming
Commissioned by The Australian Centre of Contemporary Arts (ACCA) for
"Who's Afraid of Public Space".
Reading Space: The Common Room
extended our editorial and teaching agendas into the design of a temporary, participatory public library.
Read more ︎︎︎
---
Caliper Journal
2017-2022
Publishing, Publication Design, Writing, Editing, Exhibition Design, Curation, Public Programming
Self-initated project with sponsorship from RMIT University, Bright Studio, ARM Architecture, NH Architecture
Caliper is an independent architecture journal based in Naarm (Melbourne), Australia. It was born out of a desire to have a messier and more meaningful discussion about architecture and its place in the world. Caliper is a space for the younger generation of designers (not limited to architecture) to share ideas, publish, create a culture and contribute to larger conversations occurring within the design disciplines.
Of the 10 published issues, we were managing editors for the first six (Agency, Identity, Power, Sample, Collapse and
Love
) along with Senesios Frangos. For the final 4 issues (Shift, Time & Faith, Permission) we acted as the editorial board to assist the new team of editors at the helm.
Photo by Marcus Procida
---
Shift(ed) Exhibition & Launch
Caliper x Proof x Melbourne Design Week
2021
Publishing, Publication Design, Writing, Editing,Exhibition Design, Curation, Public Programming
In Collaboration with Georgia McCole, Cody McConnell, Ruby Lang, Taya Tahir, Cathy Xu and Sam Torre.
In the tumult of 2020, Caliper and the RMIT Architecture student elective Proof interrogated the theme of 'shift'. To shift is to change how we think and rethink how we live. This exhibition and launch party draws together this cohort of young practitioners to print, display, and discuss the work that they have produced in the year since the COVID-19 pandemic began.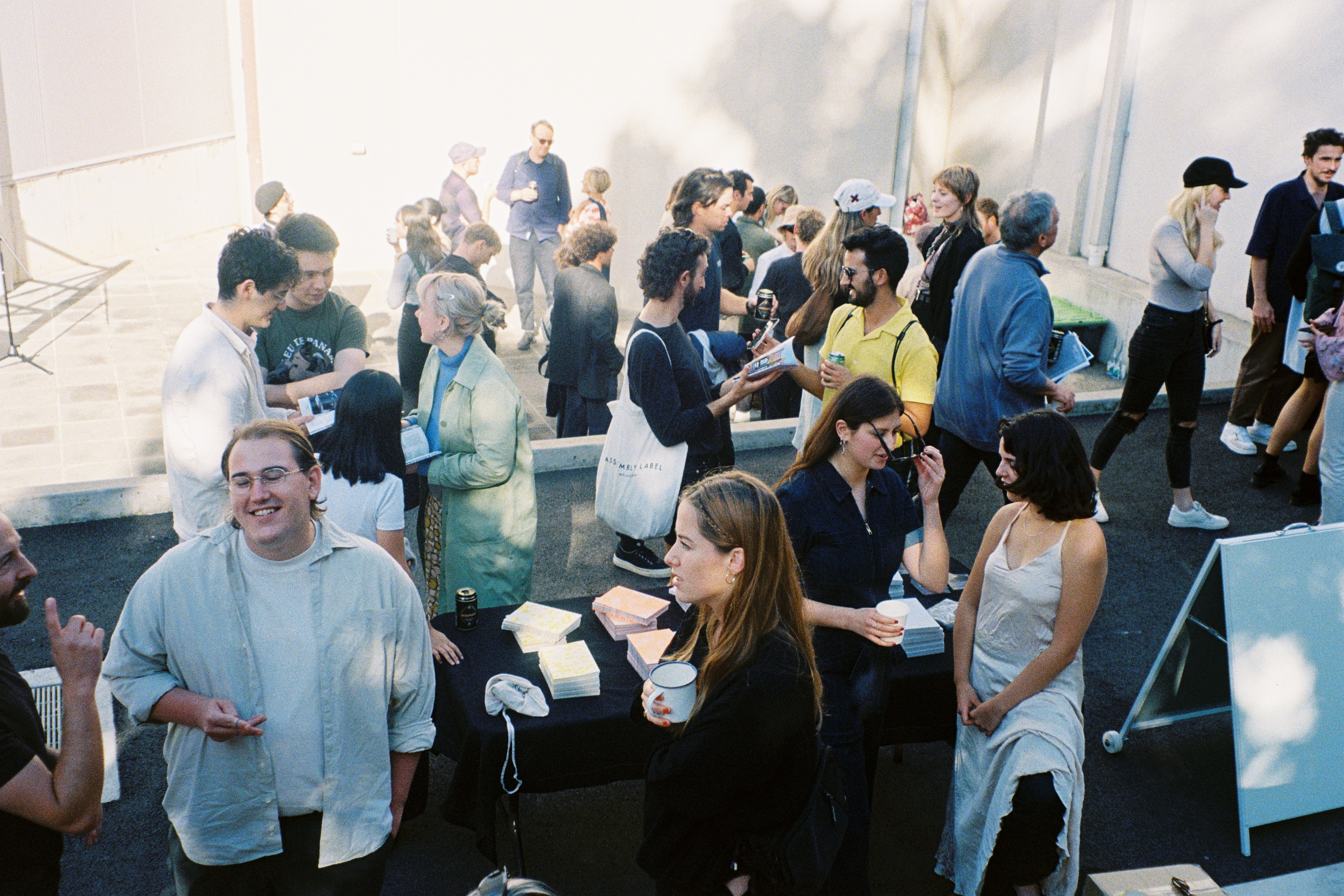 ---
Caliper Journal Issue 06: Love
Self-published 2019
Publishing, Publication Design, Editing
Editors: Nicola Cortese, Lauren Crockett, Stephanie Pahnis and Senesios Frangos
Guest Editor: Laura Bailey
Read more at caliperjournal.com
Caliper 06: Love was an issue close to our hearts. Our final issue as managing editors, the content was decidedly more personal that previous issues.
Contributors:
Adam Nathaniel Furman, Albert Rex, Alli Elisabet Palmieri, Andrew Clapham, Andre Bonnice, Carrie Lu, Dan Schulz, Emily Davies, Georgia McCole, Jack Murray, Jean-Marie Spencer, Laura Bailey, Laura Szyman, Lou Verga, Lucas MacMillan, Massi Surrat, Michael Spooner, Nicola Cortese, The Projects, Samuel Torre, Senesios Frangos, Shu, Stephanie Pahnis, XX Voto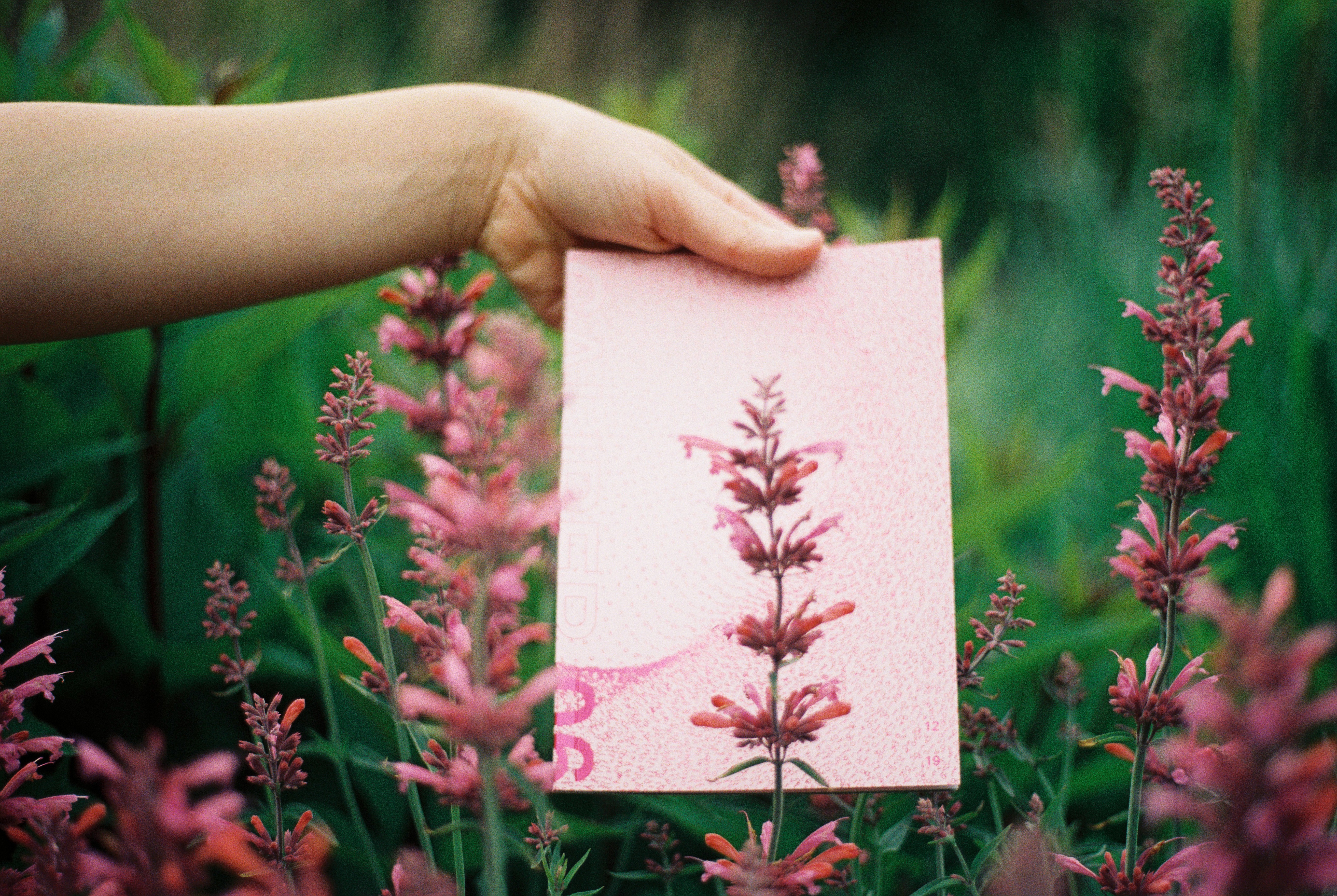 ---
Caliper Journal Issue 05: Collapse
Self-published 2019
Publishing, Publication Design, Editing
Editors: Nicola Cortese, Lauren Crockett, Stephanie Pahnis and Senesios Frangos
Guest Editor: Michael Strack
Read more at caliperjournal.com
"Collapse was a grandiose word, once reserved for the fall of empires, but now it seems more like unemployment: an everyday occurrence, unpleasant, but perhaps necessary to reintroduce some slack in our lives.

Collapse exists, if only to return nutrients to the soil. So, there is a productivity of collapse: the failure of one paradigm can only bring another - and this is the only way we know how to change."
Contributors:
Meagan Brooks, Lauren Crockett, Chrismarie Fernando, Senesios Frangos , Jill Garner, Natasha Giles, Sharni Hodge, Rory Hyde, Emma Li, Michael Lopes-Vieira, Stephanie Pahnis, Eleanor Peres, Yiling Shen, Tidus Lok Tin Shing, Michael Strack, Laura Szyman, John Tanner, Matthew Tibballs, Luke Tuckman